If you discovered this post by asking Big G (Google) for a Review of Selena Soo's Impacting Millions program then fasten your seatbelt, slip on your shades and let's ride my friend.
I joined Impacting Millions during the 2017 launch and I was surprised at what I actually signed up for.  More on that in a minute.
This here is an HONEST and fun review of the program so you can get a real perspective on it.  I'm not going to rant and rave about how it's amazing and completely changed my life and how I used to live in a cardboard box until I joined Impacting Millions.
If you're looking for that kind of review click the back button and I'm sure Google has other reviews for you.
Want to watch me interview myself?  Check out my self-interview here:
Why do you want to read a review about Impacting Millions in the first place?
I'm going to make an assumption here.  The reason why you're Googling Impacting Millions is because you've probably heard about it via email, one of your entrepreneurial friends is raving about it, or perhaps you're seeing Selena all over your Facebook news feed.
Why is this program suddenly all up in your grill?
Because Impacting Millions is launching (it only opens once a year) and my hunch is that you're trying to decide whether to take the leap and throw your credit card at Ms. Soo, or to holster your plastic for something else.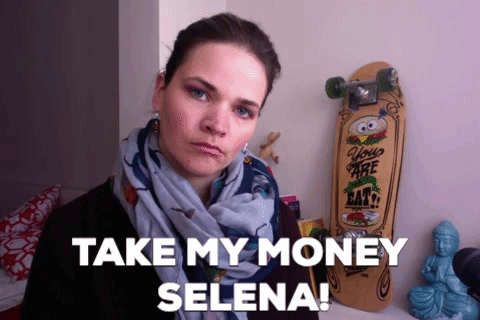 I know that feeling first hand; like having my first guest post pitch accepted…it's something that you'll always remember.
So what are you going to read/learn in this Impacting Millions review?
What the F is Impacting Millions anyway?
Is Impacting Millions right for you and your business?
Why I decided to join Impacting Millions last year, and how clicking buy made my stomach flip.
How my life and business were before joining Impacting Millions; no I didn't live in a cardboard box and eat gravel for breakfast.  I'll share what my situation truly was like.
My candid first impressions of Impacting Millions when I first heard of it and the doubts that quickly rushed to mind.
How I felt working through the program and the one thing that surprised me the most.
What benefits I've gotten from Impacting Millions and why it hasn't gotten me featured on podcasts, magazines, TV (hint: it has nothing to do with the program).
One key thing that has changed for me because of Impacting Millions
I'll land this plane with a personal message for you, if you're considering pulling the trigger and joining Impacting Millions.
Ready?  Let's do this!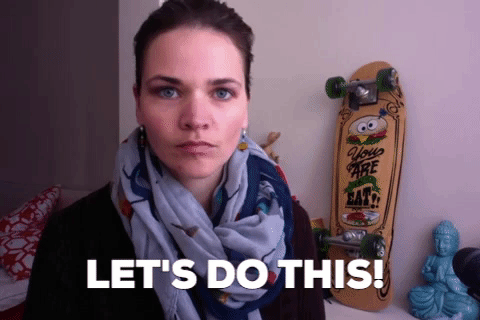 What the F is Impacting Millions Anyway?
According to the official website selenasoo.com,
"IMPACTING MILLIONS teaches you how to connect with the media and land high-exposure opportunities. You'll learn how to get featured, published, and interviewed in the blogs, podcasts, magazines, and even national TV shows – so you can grow your business and impact more people."
Which honestly is the perfect description of what the program is.  If I were to create my own description I'd say:
IMPACTING MILLIONS gives you the tools, insights, scripts, support and step-by-step systems to confidently promote yourself to the media.  Through a combination of live classes and Q&A with Selena Soo herself, a supportive and insightful community, and the opportunity to attend live media mentor sessions throughout the year, Impacting Millions gives "the little guy" a standing chance at landing some major media opportunities.
Some people might think that this is a "magic bullet", that you will magically get media opportunities simply by joining the program and if you're looking for that…this program isn't for you.
Speaking of who it's not for, it's also not for beginners.  If you don't have a business idea…put your credit card away.
Focus on validating your business idea, setting up your basic website and email collection systems and THEN when you're looking to grow your list or get more clients, come back and learn more about Impacting Millions.
Now that we're all on the same page about WHAT it is and who it's NOT for, what about you?
Is Impacting Millions right for you and your business?
I remember asking myself this question.  Last year I was doing everything I could to KNOW if it was a good fit for me before I clicked the "BUY" button.
I wrote pros and cons lists, spoke to other people who had been in the program (who all raved about it) I watched the free webinars (which actually helped me gain clarity on how to approach publicity).
The thing was, that whenever I spoke to people about the program, their faces would light up and they'd rave about it and Selena Soo!  So of course I assumed they were drinking the Selena Kool-aid and that I couldn't really trust what they were saying.  I raised my eyebrows with skepticism.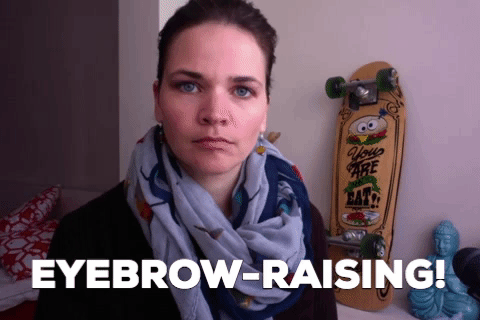 Thoughts like…
It couldn't be THAT good.  
It couldn't actually provide that many wins.  
There is no way that Selena would actually interact with me directly.  
…bumped around in my head.
It sounded too good to be true and all I wanted to know was what it was REALLY like.  I wanted an impartial mole to go in…do a recce and get out and share what they discovered.
I wanted to see what the program and community were like when it wasn't all dressed up for the launch.
Like what I look like when I first wake up in the morning.  No makeup, no hair brush in sight and morning breath.
I wanted to know THAT version of Impacting Millions!
I never found it though, but I did decide to join and so now I'm creating that "no makeup, morning breathe review" for you right here.  No great lighting and fancy angles…just my honest experience.
So…how did I end up knowing if Impacting Millions was right for me and my business?
Well first of all I never KNEW 100%…and you'll never know either.  Bummer right?  It takes a good dose of faith when purchasing flagship courses like this; in both the course creator and yourself, to implement what it teaches.
If it were a $50, $100 or $500 product, you could simply throw some cash on the table and try it…but when you go beyond 2k it feels more risky, right?
So here are some potential questions to ask yourself if you're struggling to know if Impacting Millions is right for you.
What's the #1 thing that you need to work on for your business right now?  (If it's growing your email list or gaining credibility then Impacting Millions could be a great fit.)
How comfortable are you with the idea of writing a pitch for a guest post, podcast, magazine or TV opportunity?  (For myself I felt "ok" with guest posting and podcasting but magzine and TV opportunities sounded like a totally different animal.  Having step by step systems for all 4 is a huge help).
Do you have 2-5 hours a week to dedicate to the live calls, module worksheets and actually applying what you learn? (It's not a magic pill dude and you need to put in the work!)
Now, even as I write those questions, the answers won't tell you 100% if Impacting Millions is a good fit for you or not.
For example, I didn't really have "enough" time to work on the course when I first started, but I MADE time for it because it was a priority.  I joined the live calls (at 10pm-midnight for me in Spain), and I penciled in time to work through the worksheets and get feedback from the community.
So what I said before rings true.  You'll never know 100% if it's right for you.
If I got stuck trying to figure this out I would never have joined and that would have been a mistake (at least for me).  I'm so thankful I pulled the trigger and joined.
Also worth mentioning, when Impacting Millions was launching, I was considering joining another course by my good friend Primoz Bozic, on writing Ultimate Guides.
So not only was I concerned about investing in the program, I was trying to decide between doing it or another one.
It's funny though because in the end I signed up for both.  I'm sure a lot of people would think that was a mistake but it worked perfectly for me.  I'll share more about that later.
Why I decided to join Impacting Millions last year, and how clicking buy made my stomach flip.
So what was my decision process like last year?
Well, I knew Selena and I was already on her list so when the launch began I started getting emails about improving my publicity.  It was amazing because she gave away so much content for free.  Even if you don't buy Impacting Millions, her launch material is a mini-course on how to kick off your publicity and media exposure.
So I watched the webinars and read her free PDFs, and I got that familiar feeling.  That feeling of,
"I'm going to buy this course and it's going to be amazing, but holy fuck it's expensive!"
Pulling the trigger on this course was hard for me because the price tag was big compared to other courses I've invested in.  I wanted to be sure that it would be worth it and I did NOT want a course on my digital shelf collecting dust.
So I spoke to my husband.
Yup, Paco sat down with me and I just verbal diarrhea-ed all over him.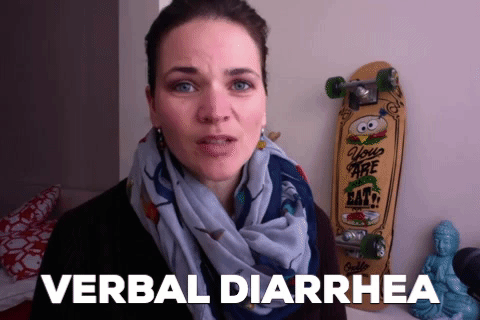 "I don't know what to do Paco.  This course looks amazing and I love Selena Soo and all that she stands for.  She overdelivers to her clients and gets them massive results.  Working with her would a huge win for me.  I just don't know if it's worth buying ANOTHER course.  I've already spent thousands of dollars on different online courses.  I feel like I'm always buying more things from other people when I should be focusing on building my business and actually selling more.  I don't know.  This feels expensive but I also have this feeling that if I go for it, amazing things are going to happen."
He just sat there waiting for me to come up for air (a long time), and his response was interesting.  He simply asked me two questions.
Will it help you build your business?
Will it teach you something you don't already know?
I sat there and the answer was clear.
YES.
So I grabbed my credit card and sat at my computer.  I went to an email that a friend had sent me (because she was an affiliate and I wanted to support her).  I clicked it and was taken to the sales page.
I don't remember much about doing it actually.
I can't remember what the page looked like, or how I felt clicking buy but I remember how I felt after.
Like a huge weight had been lifted and suddenly there was excitement bubbling up.  I knew that big things were going to happen and that taking this course was going to change my life for the better…and boy was I right.
How my life and business were before joining Impacting Millions; no I didn't live in a cardboard box and eat gravel for breakfast.  I'll share what my situation truly was like.
Before I look at the benefits, I wanted to paint a quick picture of where I was before joining.  Maybe it's similar to where you are right now.
I was focusing the majority of my time on consulting and working with clients.  The rest of my business seemed to be in a holding pattern.  I had ideas to create new courses and services but I'll be honest.  I didn't have the confidence to move forward with them.
I felt stuck.
You see, no one knew who I was or what I did.  Only people in the world of my main client, Ramit Sethi and IWT/GrowthLab know about my engagement ninja skills.
I was terrified to push out of that bubble.  I knew I wanted to be seen as the go-to person for all things community and online engagement, but I didn't know how to approach it.
Sure, I knew I should be guest posting, but I didn't have a clear cut system that walked me through the process specifically.
I wanted to know how to identify good blogs/websites for me to write for, how to actually write my email and how to improve my chances of getting a yes.  Not to mention how to follow up, and what to do when I got rejected.
So basically I was happy with my consulting client work, but I wanted to establish myself as  THE go-to-expert and that required me getting outside of my current network.
How I felt working through the program and the one thing that surprised me the most.
Once I joined, I knew that I had made a good decision for myself and my business.  I joined the Facebook community before the live calls started and was really impressed with the level of personal engagement from Selena and her team. Not to mention it was super organized, and welcoming.
From the perspective of a community manager, I can't help myself from looking at a community and identifying ways that it could be better.
In the case of the Impacting Millions Insider Circle there were only a couple things that I noticed.
There was no group description.  Not a deal breaker, but it's an easy way for people to understand the group and also find important links like guidelines.
There wasn't a "roadmap" or index to help members find important posts in the community.

I of course couldn't help myself from fixing that and I created a Google Doc that mapped out all the important posts for easy reference. 🙂
On the flip side, what I noticed that rocked my community strategy socks?
There are clear guidelines that are consistently enforced by the team.
The space feels safe and open for people to discuss their pitches and any struggles they are having without feeling judged.
The community is filled with amazing entrepreneurs who are all working towards the same objective and there is a real "help and be helped" vibe throughout the community.
So what about the live calls?  
I really enjoyed how Selena approached these calls.  She has clear and well thought out materials with a lot of samples/examples of what we were working on.
For example, when we were working on our media bios, she shared at least 5 different samples on the live call AND there was another PDF in the course area with more examples.
Following the live content, Selena opened the floor for live Q&A and she actually answered everyone's questions.  It felt great to be able to have exposure to new content and to be able to ask her DIRECTLY for clarification and help right away.
Selena also has a way of explaining concepts in a simple and clear way without being condescending, which I appreciated. No one ever was made to feel stupid for their doubts or concerns.
What benefits I've gotten from Impacting Millions and why it hasn't gotten me featured on podcasts, magazines, TV…YET! (Hint: it has nothing to do with the program).
Now this section might surprise you, but this review is HONEST.
Impacting Millions has given me the gift of confidence and belief in my own abilities to get publicity and media attention.  I never thought that I could get featured in a magazine or on TV.  That possibility felt…well…impossible.
In fact, even when I joined the program I focused on learning about guest posting and podcasting and didn't even review the magazine or TV worksheets.  Why not?
Because I didn't believe that I could ever be featured in a magazine or TV program.
So just the fact that after working through the course I KNOW that I can and will get this kind of media attention, has been a huge mindshift for me.  I can't wait to work through the program again live in 2018 and get out of my current network.  🙂
Now, like I said, I haven't been featured in Forbes, or sat in Oprah's backyard forest for brunch but that's got nothing to do with Impacting Millions and everything to do with my priorities.
You see, I chose to focus on writing my two ultimate guides FIRST.  I needed to.
Why?  Because I wasn't confident in myself and how I could help people.  Call me silly, but I needed to prove to myself (and in a way others) that I knew what I was talking about.
Also, in my head I wanted to have something amazing to share with people once they found me via the media and publicity that Impacting Millions was going to help me drive to my site.
Now, do you need to write an ultimate guide before joining Impacting Millions?  Hell no.  That's just my path…that got me to where I am today.
And my path is just starting.  You see…2018 is my year.  That might sound cliche, but this review is far from over.  I'll be updating it throughout 2018 and when Impacting Millions launches again in 2019 to share my new results as I actively apply Impacting Millions to my business..
I'm excited to put everything that I've learnt into motion.
To land this plane of a post, here is a personal message for you, if you're considering pulling the trigger and joining Impacting Millions.
Here's the thing.
You'll never know 100% if this program is right for you until you try it.
If you ask yourself the questions above and it feels right…I'd say go for it.  I've learnt so much from this program, gained countless friendships and connections with other ambitious entrepreneurs AND gained a new found confidence in myself and my abilities.
If you're looking to gain publicity and media in 2018…Impacting Millions is da'bomb.  Here's my official link, if you do decide to join.
SIDE NOTE: That's right, I want you to know that I am a partner and if you decide to join Impacting Millions via one of my links I gain a commission, BUT that doesn't impact what I've shared with you today.  I don't mention programs just to make some green.
For example, I recorded a video talking about my experience using Pat Flynn's course, Power Up Podcasting and I'm not an affiliate.  I simply had first hand experience with the course and I wanted to create an epic piece of content to help others learn about it and see if it was right for them.  Just like with Impacting Millions.
So, there you have it.
That's my honest take on Impacting Millions.  It's my personal experience with the program and I hope that you found it useful.
If you do decide to pull the trigger I'd love it if you used this link here.
ALSO, if you have any questions, leave them in the comments and I'd be happy to answer them.
Hugs and Skittles,
Diana